Making Camo Feminine
Feeling feminine in a masculine pattern.
the scoop
I grew up in an area where people hunted and camo was worn for that purpose. I never really thought of wearing camo until the last few years of watching it being transformed into so many fun outfits. I now have this pattern in a tee, shirt, jacket and jeans. I love them all and find them so versatile. I have found that I can put together really feminine looks now and it's fun.
Now is a great time to get a field jacket. Linking several below, all on sale. Perfect to tie around your waist outside but put on in the cold resturants and shops.
thinks I've lost it again!
my look
For this look I am wearing a black tee dress. It is just tee shirt material with a relaxed fit and slit pockets on the sides. A favorite dress for me. I added a camo jacket since we have not even made it to the 70s most days here in the mountains. I wore a pair of platform espadrilles, and a pink cap to add feminine touches. I carried an old picnic basket for a tote to complete my look.
Linking fun options for dresses, sneakers and bags! All on sale!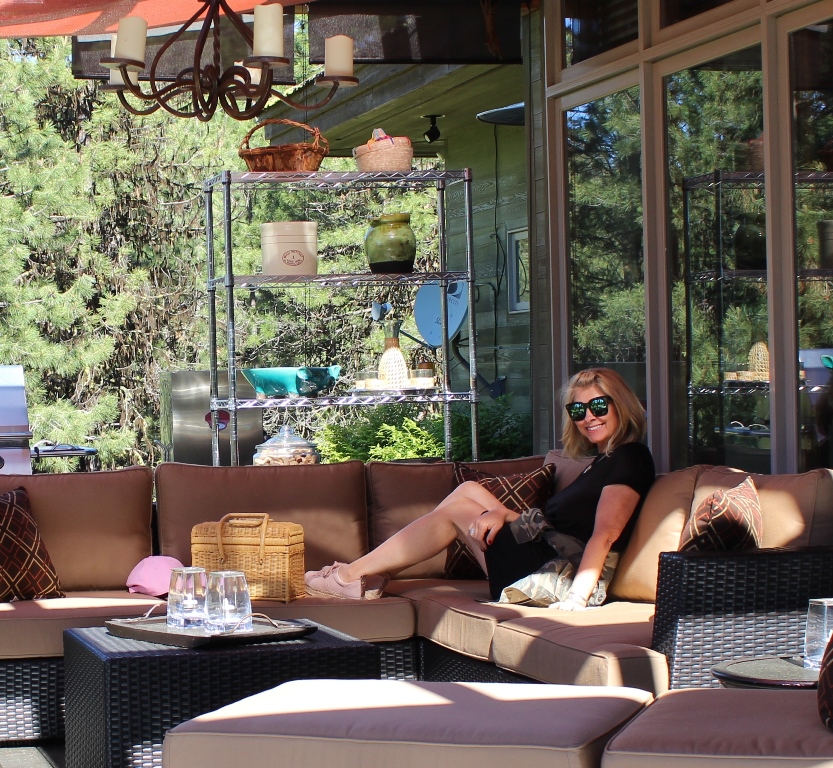 And thanks for stopping by!
staying connected
You will no longer find me on Facebook, Twitter or Google+ so if you want to easily keep in touch sign up for my updates or follow me on Bloglovin.
P.S. We're buying a house and I have been sharing the process and pictures along with other fun things found only in my email updates. I hope you will follow along!
Use the share buttons below to share, pin & like. It's so easy, just one click and that's it!
And I always look forward to your comments!